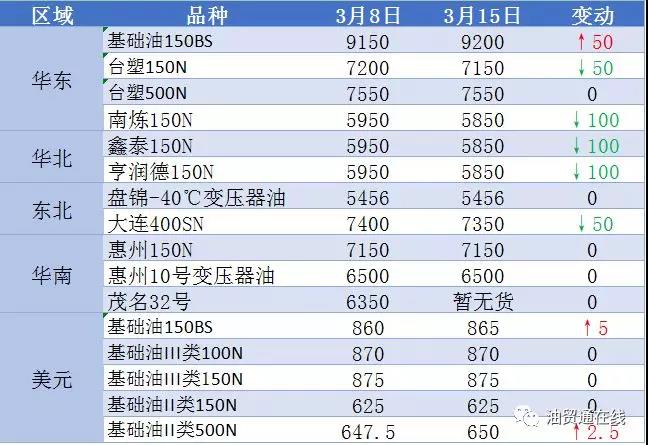 The supply base of the basic oil market is good enough, and the downstream users are cautious in purchasing and purchasing on demand. Although it is the time of the traditional peak season, the downstream manufacturers are in a wait-and-see mood, and the trading is dull.
Local refineries in Shandong lowered their demand by 50-100 yuan / ton to stimulate shipments.
Import base oil, though Costs are rising. But domestic demand is sluggish. Price of Formosa Plastics 500N unchanged 。 However, the demand for Formosa Plastics 150N has been significantly reduced due to seasonal warming. Traders have to cut prices to stimulate shipments.
There was no obvious improvement in shipments of refineries. The downstream mentality is more cautious, and signs of recovery are slow.