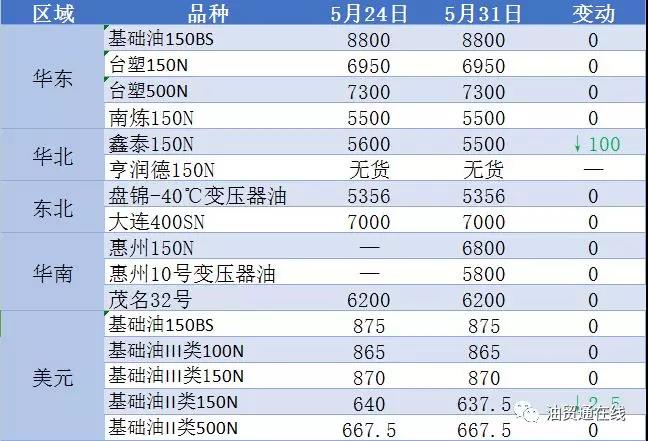 This week, the domestic base oil market was weak and stable, but the market was still weak. The market was limited, and the market price continued to show certain downward trend. However, the refinery cost pressure limit declined. It is expected that the market will remain stable or weak in the short run.
Domestic base oil is still in oversupply, CNOOC Huizhou and Dalian Hengli have also been shipped. Demand side, from the beginning of the month up to now, most downstream manufacturers are expected to remain in the trend of rigid demand. Some products are still low price to stimulate shipments. Due to the high inventory, refineries reduce the inventory pressure, and the downstream lubricants are still wait-and-see for the market.
In terms of import resources, importers basically maintained their export prices this week, mainly due to the fact that the price of low viscosity resources has already been in a state of loss. The rise in exchange rate also brings up the cost and the price will not be downtrend temporarily. Xiaobian estimates that the short-term market is stable or slightly lower shipments.